Search for Transportation and Limo Rates
Current and Upcoming Events - Tampa:

View all upcoming events for Tampa

Tampa Airport Transportation - Luxury , Limo and Chauffeur Transportation Service
Traveling for business or leisure and want to ride in style? Then we are the right service for you because we are committed to providing you with high level of customer care.
Tampa InterPlex Transportation is a dependable premier transportation service provider performing top quality travel assistance in Tampa, the west coast of Florida on Tampa Bay and every tourist and business destination in the area. We offer a variety of transportation: shuttle, limo or town car service, and all at competitive travel rates. Our luxury limousine or town car service is perfect for the corporate executive or other clients requiring the finest car service in Florida.
If you are business travelers on a trip, then you can count on our team to assist you to get the job done; or you are leisure travelers on holiday, just allow us to help you create life-lasting memories. Tampa InterPlex Transportation provides safe and reliable airport transportation to and from
Tampa Intl Airport TPA
and
St Petersburg / Clearwater Intl Airport (PIE)
. Reservations for airport transfers can be made on-line.
If you need, we can offer assistance with booking your stay in a range of hotels:
La Quinta Inn Tampa Brandon West
,
Holiday Inn Express Tampa USF Busch Gardens
, Hilton Garden Inn Tampa Ybor Historic District,
Shula's Steakhouse
,
Florida marina club - Tampa Harbour
,
Bay Palms Golf Course
and many others; restaurants and other attractions and landmarks, such as Busch Gardens-Adventure Island, The Florida Aquarium, Adventure Island Water Park, Tampa City Hall, and Tampa Convention Center. Our luxury ground transportation services cover Tampa, Cape Canaveral, Port Canaveral, and Jacksonville, St. Petersburg, Sarasota, Miami, West Palm Beach, Fort Lauderdale.
We constantly strive to meet the needs of the busy corporate client, vacationers looking for new experiences or the special event requiring flexibility and make sure that every customer gets the best service that they deserve.
Let the Journey Begin!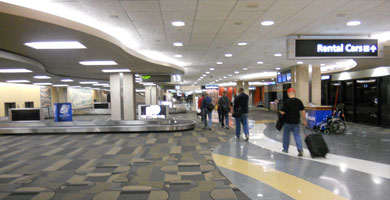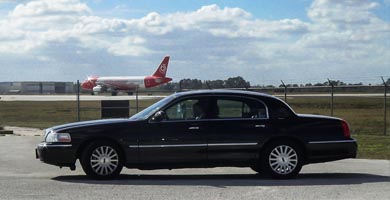 Tampa

The City of Tampa is the largest city in Hillsborough County and in terms of population the third largest city in Florida. It is located on the west coast of Florida, approximately 200 miles northwest of Miami, 180 southwest of Jacksonville, and 20 miles northeast of St. Petersburg. Tampa is a part of the metropolitan area most commonly referred to as the Tampa Bay Area. Tampa is part of the Tampa-St. Petersburg-Clearwater, Florida MSA with roughly 2.7 million residents, making it the second largest metropolitan statistical area in the state, and the 4th largest in the Southeastern United States, behind Miami, Washington, D.C., and Atlanta. The Greater Tampa Bay area has just over 4 million residents and generally includes the Tampa and Sarasota metro areas.

The Tampa Bay Area is well known for its pristine beaches and natural sites, the rich variety of entertainment options and world-class museums it offers to its visitors that can visit the local attractions and landmarks such as: Busch Gardens-Adventure Island, The Florida Aquarium, Adventure Island Water Park, Tampa City Hall, and Tampa Convention Center or take advantage of nearby marinas, spas, tennis courts, and golf links. Tampa has to offer something for everyone: festivals, events, museums, top-notch hotels and restaurants. Tampa InterPlex Transportation holds high standards for professionalism. Our prompt and courteous chauffeurs are dedicated to make your transportation throughout Tampa and the area luxurious, relaxing and discrete. Plan your trip with us and our friendly customer service representatives will take care of all your traveling needs. We offer transportation for every occasion. You only need to fill in our online reservation form, book your trip and we will handle the rest.


Tampa Intl Airport TPA

Tampa International Airport is a major public airport located five miles northwest of downtown Tampa, Florida. It serves the Tampa Bay Area and has been widely praised for its architecture and landside/airside design of a central terminal connected by people movers to satellite airline gates, a pioneering concept when initially designed in the late 1960s. The 30th busiest airport in North America, Tampa International Airport sees more than 16,5 million travelers a year. The 30th busiest airport in North America, Tampa International Airport is the gateway to the Tampa Bay Area of Tampa, St. Petersburg and Clearwater. The airport currently serves as a main hub for Gulfstream International Airlines. It is also a focus city for AirTran Airways and Southwest Airlines. The airport presently serves 68 non-stop destinations, including flights throughout the US and into Canada, Mexico, Europe and the Caribbean.

InterPlex Transportation applies a proactive approach to provide reliable and safe transportation service. Your InterPlex chauffeur will take into account any possible factors that can hinder your journey such as weather conditions, flight delays or traffic situations, choose the best route and comfortably take you to your destination.



Tampa Transportation Video:
Bushgardens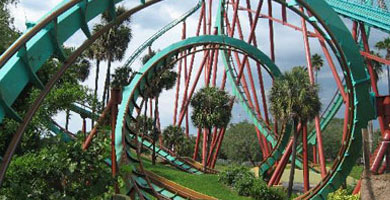 Dolphin Cruise
Latest news from our blog
Title:
InterPlex Launches Newly Renovated Tampa Website
InterPlex Destination Services moves ahead by releasing its fully-featured Tampa Website Tampa, FL, September 25, 2014 The newly redesigned Web site of InterPlex Destination Services goes live today on the web space. Tampa.interplex.net aims to provide its clients, business or leisure travelers, with full information on its transportation services, as well as quick and easier […]
Title:
The Bollywood Oscars ceremony in Tampa tonight
Tampa is welcoming the 15th Annual International Indian Film Academy and now the city is flooded by thousands of Bollywood fans who have traveled from all over the world to see their favorite Indian film stars. The 15th IIFA Awards four-day extravaganza started on Wednesday with a public party aiming to introduce US to Indian […]